When I lived in Seattle I would get pizza in the Georgetown neighborhood (Via Tribunali) and every time I drove back to my apartment in Capitol Hill I would pass a sign that said Tacoma Screw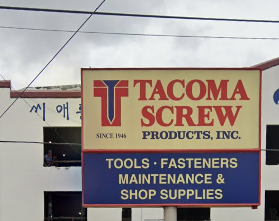 It made me laugh every time and the joke was this should be the name of an alcoholic drink that tastes awful and fucks you up for days.  Here is what I think it would be.
Tacoma Screw
Cheap bourbon from a Tacoma distillery but whatever as long as it burns and tastes awful
Apple juice (preferably sweetened to mess with your stomach) because Washington grows so many apples
One rusty nail or screw (you can scrape the rusty bits off of the nail and dump it in the drink) for that taste of blood and bile and because the Pacific Northwest is prone to rust with the constant misting and humidity without freezing
I think I'm going to try to make it as it sounds like a delightfully awful experience.